In Part 1 of the repatriation series I talked about our first few days after landing in Germany in late summer 2019 and how we implemented some of the "7 Things You Can do to Prepare for Repatriation." Part 2 continued with the following weeks and months as we started school and began settling into our new life, building routines. This was also where I introduced the definition of home as "familiar people, places and routines" (Craig Storti, The Art of Coming Home). Part 3 is dedicated to "people": getting to know new faces, making connections and our first tentative steps into our community.
Once school started, the children soon had familiar people around them – teachers, classmates, coaches, team mates, and friends' parents. Tom had work colleagues. For me as a work-from-home mom it was more difficult. I was pleased when a cashier smiled at me like she remembered I was in last week and at times was so desperate for conversation that I spent half the kids' music lesson talking to the teacher (not that they minded). Social media became an important space to connect in, not least because after 4 years behind the Great Firewall I felt like I had lots to catch up on.
Recognizing the importance of having familiar people is a good start but how do we make connections when there is no ready-made expat network to tap into? Below are some suggestions that have worked for me.
Tip 1: Find Clubs and Volunteering Opportunities
I knew from past experience that I needed people and that it probably wouldn't be easy to find them. I had done some research and found three groups I wanted to join. The first was the school's parent cafeteria club. I sent an email before we left China and was assigned to the "Golden Spoons". We took our turn cooking lunch twice before schools closed in March.
My second connection was going to be a running meet on Thursday evenings. I really ment to do this but made lots of excuses and have yet to show up for a run. But it was a good plan. The third network was going to be a monthly baking class at the historic Backhaus in our town. Run by the church it sounded like a relaxed way to meet locals and learn something as well. Unfortunately, the first classes were full and by the time I got a spot Corona hit and everything was cancelled.
I joined a Pilates class but quickly realized morning classes are full of lovely seniors and not many of my peers. Once singing in groups is allowed again I will try one of the local jazz choirs. Making music is fun and a great connector, as our son has also learned by joining a brass band (on break for now). Our oldest daughter really missed speaking English with other children. After some shyness (and a bit of prodding) she initiated an English bookclub at school that has resonated well and scared up a few other native English speakers. Sadly, for now this too is on pause. Like the rest of the world, we are waiting to see what the new Corona-normal will be.
Do you have an interest you would like to maintain or is there something you have always wanted to try your hand at? Find a club or start a group yourself. You are sure to make connections when there is a common interest.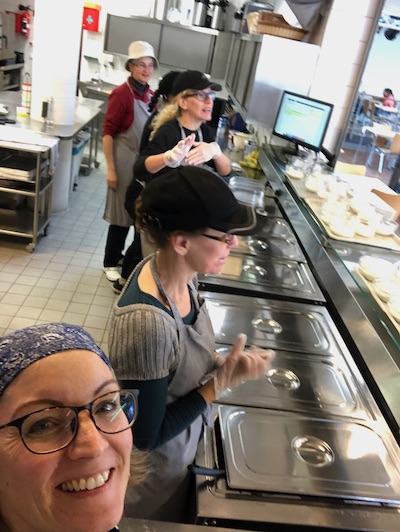 Tip 2: Come in from the Fringes
All has not been lost due to Corona. Clubs and groups were planned to start finding connections but other opportunities have presented themselves and I have tried to take them. The parent's information evening for first graders was a natural place to meet people I have something in common with. That night I braced myself, put a smile on my face and walked into a room full of strangers that all seemed to know each other from Kindergarten (their kids' and THEIR OWN). I actually prepared questions to ask people and placed myself in the middle of the room, not on the edge. Scary stuff but I managed to make small talk with a few people and remembered to smile while desperately trying to retain at least a few names.
On the first day of school I recognized some parents and got a few friendly nods. Then, when we started to walk to school daily I was included in the chat groups and found a lovely group of moms to walk with. Over the course of the next few weeks initial halting conversation turned more meaningful as we got to know each other on the short walk to school and back. I was never keen to encourage our youngest to walk alone as I would then miss out on my social time. Even I had a few familiar people now.
I resisted the temptation to be a parent rep for all three kid's classes. Volunteering at school or kindergarten is, however, a great way to find a community and I would always encourage this if it is an option at your school.
Tip 3: Meet the Neighbors
We moved into our unfinished house on a construction site that has been ongoing for years. The neighbors were understandably curious and some came over and introduced themselves, which we really appreciated. A friend of mine in Beijing had suggested we ring at all the houses and introduce ourselves but it never seemed to be the right time (EXCUSE!). We preferred to meet our neighbors more "organically" as we ran into them on the street or on the way to school. For my birthday in the spring, which coincided with stay-at-home-and-isolate orders, I did drop off cookies for a social distancing party. It was a way to build connection and put a smile on their faces. I'm sharing our favorite oatmeal chocolate chip cookie recipe this week. After years of baking cookies I discovered this recipe with a "secret" ingredient. After baking & cooling, these treats freeze really well and I recommend getting them out of sight quickly before they all disappear into tummies.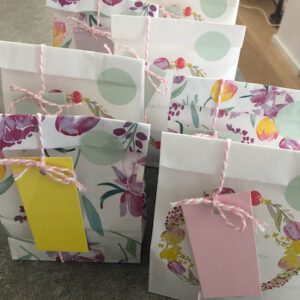 Making connections, repatriating, coming home – it all takes time. The first step in connecting is finding a friendly face that smiles back. Then we start conversations. Then move on to deeper, more relevant content and building relationships and trust. Until we have people we share experiences and stories with, our relationships stay superficial but we have to start somewhere! When we go deeper with people, we put down friendship "roots" that help ground us to a place. Just like a tree's roots take time to grow, building these connections and this new network takes patience but it is worth it as they will support and nurture you for years to come in your new-old home.
Over time you will once again have familiar people, familiar places and familiar routines. Welcome home.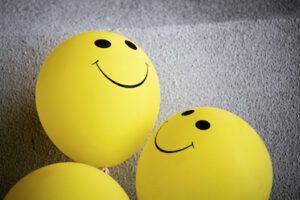 If you feel like you are struggling to adapt to your new life on your own coaching can help. Contact me for a free exploratory call and let me help you land back softly.