for Global Moms & international families
Settling into a new place - 6 week support for Moms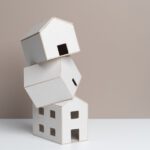 Arriving and setting up house & home in a new place can be really hard – especially when everyone else thinks it should be easy and fun. I've been there. It's not.
But with me by your side it can be a little easier. Find out more about BY YOUR SIDE here.
Family workshop - between countries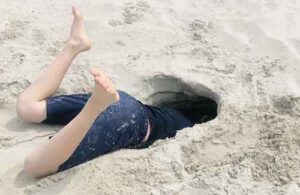 Don't stick your head in the sand. Moving between countries is exhausting but it can also be a great time to connect with each other and look forward together. 
Find your groove again – together.
This short workshop, tailored to your needs, gives you a safe bubble to check in with each other as you transition to a new place. Find out what each of you is worried about and what you're looking forward to – and then make a plan to make it happen.
Family workshop - Expatriation
You're planning to move to a new country. Wow.
Are you thrilled to get started or feeling hesitant about it? Are your kids (of all ages) excited or filled with trepidation or anger?
Would you like to feel really well prepared?
While you can't plan for everything and you should expect the unexpected, there is a lot you can do to smooth your transition to a new place.
In your family workshop we'll talk and learn hands-on how you can all prepare for a move and what to do when you land. 
Discover fun facts about your new country.
Understand what culture is and what it means to you.
Find ways to say goodbye to your old home and learn how to stay in touch with the people you love.
Talk about what you need during the actual move.
Choose steps to ensure a good start in your new place – including school, housing, friends & food.
Learn how a move affects every single person in the whole family.
Find ways to support each other and stick together like peanut butter & honey, whatever your global life throws your way!
Each family is unique. Contact me to tailor your family's expatriation preparation workshop.
Family Workshop - Repatriation
You've lived abroad for a few years. Made your life in a new country, raised children, adapted & adjusted, learned a new language (or two), found your tribe and figured out how to get stuff done. Now it's time to move back "home". 
How hard can it really be to move back to your passport country?
Take it from someone who's lived through it a few times: it can be devastatingly difficult or just really tricky.
In this interactive family workshop we will…
Reflect on your family story & life abroad (debrief).
Look forward to what to expect in your passport country.
Learn from past experiences to prepare for a move to a country you think you know.
Bring your fears into the light and discover how to support each other.
Find ways to say goodbye to the people you care about but also the life you have lived.
Talk about how you have grown, who you and your children are now as individuals and as a family.
Start preparing for the new adventure ahead – including discussion of schools, housing, culture, friendships and family obligations & expectations.
Each family is unique. Contact me to tailor your family's repatriation workshop.
Coaching & Mentoring for moms
Are you tired of tagging along behind your partner, feeling like you've left the real you behind? Are you the lead assignee feeling like there must be more to expat life? Are you parenting kids abroad and have more questions than answers? Or don't even know what the questions should be? 
Or do you just feel worn out and like you've lost yourself?
Change is hard. Life abroad can be tough and parenting Third Culture Kids requires extra care – especially during a global pandemic.
I get it. I'm doing it too. Which is why I offer individual coaching & mentoring sessions just for moms.
coaching program for Moms
Want to go deeper and really work on your life as an expat, mother and PERSON?
Adapt & Succeed is a 6-month coaching program to help you rock any international transition. It leads you through each major step to reduce overwhelm, confusion, frustration and help you connect long-distance and locally (oh, and with yourself & your partner, too). You'll feel confident on your expat adventure as you gain clarity and purpose. The program has helped hundreds of expats by applying decades of experience to your specific journey. This is your tailor-made map and I'll help you navigate it.
Feel like you know yourself again.
expat family flight school
Are you worried you're messing your kids up by moving internationally? That's pretty normal. The benefits of growing up "abroad" can be huge and through conscious care and attention parents can mitigate the inherent risks.
Parents are sometimes the only solid ground for globally mobile children, wherever we find ourselves in the world, and there is a lot we can do to build their landing gear while we also teach them to soar.
If you are a globally mobile family you will benefit from this course by gaining a deeper understanding of what it means to be a Third Culture Kid and how to raise them to be strong, healthy and resilient. Read more about this course for the whole family or just click here and get more information in your inbox:
FOR ALL PARENTS & CARE GIVERS
Is an upcoming move keeping you awake at night? You've heard the term TCK but don't really know what it is? Resilience sounds great but HOW do you build it, for real? You've heard horror stories about returning to your passport country – but what's the big deal? These are just some of the workshops I offer to help you sleep better. Using established, playful methods you'll learn to navigate change. Let curiosity be your guide as you embark on a new adventure. Contact me for more information on these and other workshops.
Where are you on your expat Journey?
I have experienced every stage of an expat assignment – some of them multiple times – and can help you because I get it. Click on the images below to read more about the specific offers and resources available for each stage of your expat adventure. 
Or just contact me to explore what's next. Information on coaching packages and pricing can be found here but we will always start with a free, no-obligation call. You have nothing to lose and everything to gain.
sign up to receive "A little something"