I'm getting ready to go abraod
Congratulations on the start of your adventure and a big horray! for preparing before you go.
Are you excited? Nervous? Confident? Eager? Shaking in your shoes?
Going abroad as a single, lead assignee or accompanying partner is exciting and there is lots you can do to prepare before you set out to manage all those crazy feelings. Amid all the logistical (house, schools,…), legal and medical considerations the emotional aspects can sometimes get lost. That is why it's so great you are here. 
No matter where you are going, there are phases you will go through before you leave and after arriving that are always the same. Really. 
In hindsight I realized I experienced the same emotional rollercoaster on my move from Germany to Switzerland (neighboring countries!) as a single as I did moving from South Africa to China with kids. Having tools and guidance about these would've made it easier every time.
To be honest – I envy you a bit. There is so much to discover when you're starting out 🙂 
For now, keep reading about what I can offer and explore some of the resources I have collected for you. Then let's talk.
coaching for expat Partners & global nomads
Coaching isn't just for executives, sports stars and business owners. Anyone can benefit from time spent with a coach, reflecting on issues and growing. Read this article for more information on coaching.
I offer coaching specific to expats and expat partners, tailored to your needs and your unique situation. You can book a few sessions with me or apply to the Adapt & Succeed program. Whatever you choose, I promise you will benefit from coaching by taking time for yourself and gaining some clarity on where you are and where you want to go. More information on coaching options and packages, including pricing here.
Continue reading below to meet Emma, an Adapt & Succeed client. Maybe her story sounds familiar to you, maybe it doesn't but she still inspires you to reach out. I hope so..
Contact me for a completely obligation free chat and we will see how I might be able to help you.
If your upcoming move is keeping you awake at night I can help you sleep better. Using established, playful methods you will learn to navigate change while becoming connected and staying sane. Let curiosity be your guide as you embark on a new adventure.
My workshops are recommended for anyone preparing for a move but are especially designed to include children in the transition process. Contact me for more information.
Contact me for a completely obligation free chat and we'll see how I might be able to help you. I'd love to hear your story.
As you prepare for your next big move, you might be interested in some of these resources:

People need people. Find everything I've written about finding, making and maintaining connections at home and abroad here.

A collection of all my blogs, lists, and articles about living with and raising Third Culture Kids (TCKs).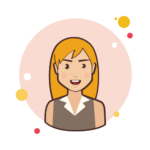 Emma is 30 years old. She's preparing to take a leave of absence from her job to join her husband on his expat assignment. It sounds romantic and adventurous but she's feeling anxious about missing her friends and her work. She has concerns about being left behind in the workplace and she's worried about adapting to the local culture once she arrives. There are so many unknowns that she doesn't even know what questions to ask.
Let's prepare for this, Emma!
With the Adapt & Succeed program combined with one:1 coaching Emma can prepare for her time abroad more deeply than with most corporate training programs. Once she has landed, the program will help her adjust quickly and adapt well. She will have the confidence and tools to make friends locally and build connections to last a lifetime while finding her purpose for going – besides following her partner.
sign up to receive news & updates from global mobility trainer​​
Why should you sign up for another newsletter?
This is my content promise to you:
– information on global transitions and how I can help you through them
– blog updates and webinar announcements
Sign up and download:
– helpful list of meal ideas for stressful times and
– recipes for delicious dips you can whip up for your next farewell potluck or housewarming.
Because sometimes, we need things to be a little easier.​
WordPress – Global Mobility Trainer