what I offer expats & expat partners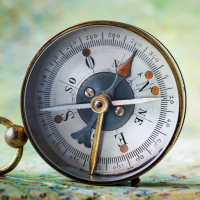 Are you tired of tagging along behind your partner, feeling like you've left the real you behind? Are you the lead assignee feeling like there must be more to expat life?
Are you parenting kids abroad and have more questions than answers? Or don't even know what the questions should be?
Change is hard. Let me lead you through. Life abroad can be tough and parenting Third Culture Kids requires extra care. I offer coaching for parents, families, and individuals. I also offer a world-class program to help you Adapt & Succeed wherever you are. Feel like you know yourself again and bring joy and purpose back.
Not ready to commit to a full package? Book an individual coaching session with me to address an issue or help make a decision related to your next steps.
Is an upcoming move keeping you awake at night?
I can help you sleep better. Using established, playful methods you will learn to navigate change while becoming connected and staying sane. Let curiosity be your guide as you embark on a new adventure. 
My workshops are recommended for anyone preparing for a move but are especially designed to include children in the transition process. 
Contact me for more information on "Parenting TCKs", "Expect the Unexpected" or "Rock your Repatriation", just some of my training offers.
Where are you on your expat Journey?
I have experienced every stage of an expat assignment – some of them multiple times – and can help you because I get it. Click on the images below to read more about the specific offers and resources available for each stage of your expat adventure. 
Or just book a session to explore what's next. Information on coaching packages and pricing can be found here but we will always start with a free, no-obligation call. You have nothing to lose and everything to gain.
I'm Anna - your global mobility trainer
A 3rd generation global nomad, mom and lifelong expat, I've been shaped and influenced by life on four continents and am delighted to use my experiences to help you successfully navigate your global mobility adventure. I'm also a surveying engineer so who better to help you make a map?
Whether you are preparing to set out for the first time, are feeling stuck in expat limbo or are dealing with repatriation, I can help you rediscover your sense of adventure and ignite curiosity about the life ahead. Read more about my story.
sign up to receive my Newsletter "A little something"
Why should you sign up for another newsletter?
This is my content promise to you:
Every few weeks I share "A little something" with my readers: 
Something relevant to your life abroad, something helpful and something to share with the kids in your life.
As a thank you for signing up you can download a copy of
Top 10 Tips for Moving Country with Kids
from a Mom who knows
Because sometimes we need something to make life easier.