I've been wandering a while...

You've been an expat for a few years. Packing a home and setting up house in a new location has become routine. You know how to research a location, schools, shopping and clubs for the kids. You settle in quickly and know how to find your people in your new location. You totally rock.
But…
You have this niggling feeling there could be more.
Your career is a distant memory but a little voice inside is asking if you couldn't be using your skills again. 
You have a dream that's been at the back of your mind for a while but that gets pushed back over and over again.
You feel like you may have lost "you" somewhere along the expat/mom journey and it's time to find her again.
coaching for expat Partners & global nomads
Coaching isn't just for executives, sports stars and business owners. Anyone can benefit from time spent with a coach, reflecting on issues and growing. Read this article for more information on coaching.
My coaching is specific to expat partners, tailored to our needs and our unique situation. You can book a few sessions with me or apply to the Adapt & Succeed program. Whatever you choose, I promise you will benefit from coaching by taking time for yourself and gaining some clarity on where you are and where you want to go. Feel like you know yourself again and bring joy and purpose back.
Continue reading below to meet some Adapt & Succeed clients. Maybe they sound familiar, maybe your story is completely different but you are still inspired to make a change.
Contact me for a completely obligation free chat and let's explore how I might be able to help you. I'd love to hear your story.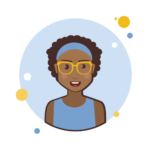 Maya is a 41 year old stay-at-home mom and accompanying spouse. Her children are 13, 10, and 7 and were all born in different countries. She's been an expat for a long time and feels pretty comfortable with her busy life. But this year, some thoughts keep popping up that she usually tries to brush away: Is this the best life for our children or are we messing them up? What will I do with all my time when they don't need me so much anymore? When was our last date night? There must be more to life than this…
Let's answer those questions, Maya!
By combining coaching sessions with Adapt & Succeed Maya can learn to show up for herself again. She can find purpose beyond being a mother & spouse and the whole family will benefit.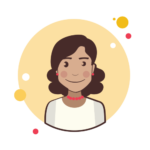 Rosa is 53 years old. Her children have flown the nest. She lives abroad with her husband and was looking forward to this time together enormously. She works part-time, takes long walks with the dog and enjoys nights out with her partner. But she doesn't feel fulfilled (but doesn't want to admit it, since she encouraged her husband to take the assignment), she misses her children and worries about being so far away from her aging parents.
Let's deal with those worries and learn to love the adventure, Rosa!
Adapt & Succeed complemented by individual video coaching sessions will help Rosa reduce the worries and address them one-by-one so she can truly love the global mobility adventure she is on.
sign up to receive news & updates from global mobility trainer​​