As the year comes to a close I like to review the past 12 months before thinking ahead to the next year. For 2022 my Word of the Year was "ease" and while the year certainly wasn't easy, having this word top of mind helped me find calm in difficult situations. 
My vision for the year, set during the Word of the Year Workshop, was ambitious but some of the things I dreamed about actually have become reality. The practice of taking time to write down where I wanted to be right now a year ago played a big part in getting here. The Word of the Year shone the way, reminding me to keep on track and keep breathing, especially as things spun out of control in the first part of the year.
In Canada this summer we learned a bit about totem poles and how they can tell stories and summarize events. If I may borrow from this beautiful idea my pole for 2022 would include a mammoth and a bear, a song bird, whales and butterflies. Why? Keep reading.  
PLANS for 2022 - what I intended, what actually happened
At the end of 2021 I wrote a review blog (read it here). In it, I made plans for the coming year. Then I hosted a Word of the Year workshop, where I chose my word for 2022 set goals based on "ease". How did all of these plans go?
| Goal/Plan | What actually happened |
| --- | --- |
| Focus on one thing at a time. | I got better but there is room for improvement. |
| Family - do less but with more focus. Have fun together. | We went on some amazing trips and had wonderful times together but the day-to-day stuff still gets us all tangled up and grumpy. |
| Ease - meal planning and prepping | Definitely do this almost every week, cutting back shopping time and planning effort. |
| Spend more time with each child. | Ongoing challenge with busy lives and finding interests together. Keeping it top of mind helps. Cooking, baking, playing games and walking the dog are go-to activities. |
| Contact with training company for regular work | Different outcome than expected but very good. |
| | |
A hopeful start to the year was quickly dashed when Russia invaded the Ukraine. In Germany we were shocked that war had come so close. Many people sprang into action to help and support the refugees coming into Poland, Germany and other neighbouring countries. It was heartwarming to experience while also being scary and – still – causing an undercurrent of worry and concern.
My grandpa turned 96 in March and passed away in April. This constant force of love and pranks in my life was celebrated by friends and family far and wide. We were able to attend the service virtually and say our goodbyes more personally when we visited the USA in the summer.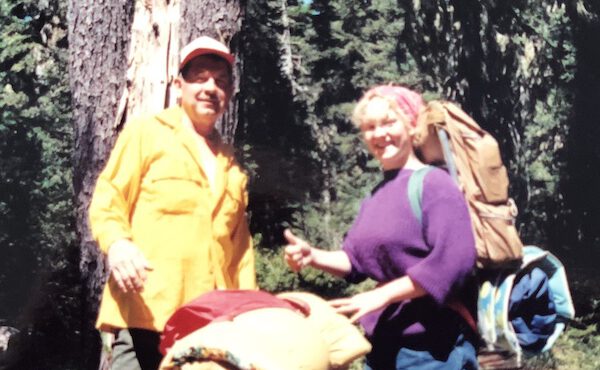 While the big summer trip had been planned for quite a while, a number of smaller trips and get-aways got us out and about in and around Germany and France (of all places!) this year.
At the start of the year Tom took the kids skiing in Austria. While certainly more stressful for him than if we'd all gone together they made some great memories.
A few weeks later the kids and I took a weekend trip to Straßbourg, France. This set a bit of a theme as we ended up visiting a number of beautiful, medieval cities this year: Dijon, Trois, and Rottenburg ob der Tauber.
Spring break was spent in a village in France – purely because it fulfilled three criteria: less than 7 hours drive, space for 5 people & a dog, and reasonable price. It was a surprise treat we all enjoyed.
Because we all love it there we took another trip to the island of Langeoog in June. This time we brought Tom's parents along and all enjoyed a few days of very fresh sea breezes.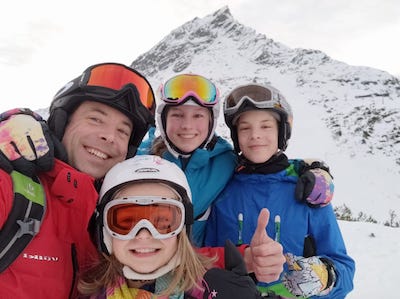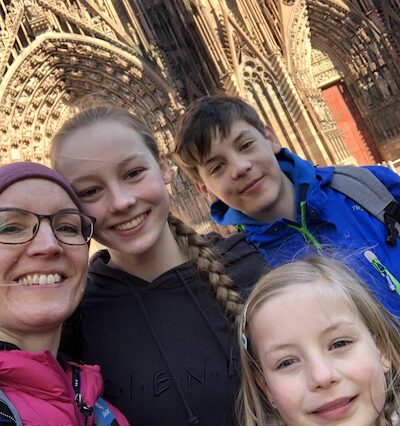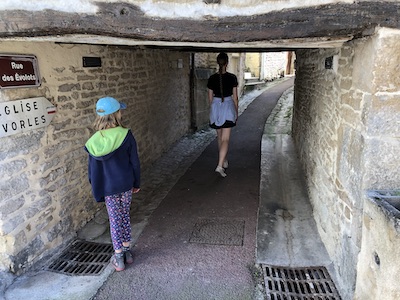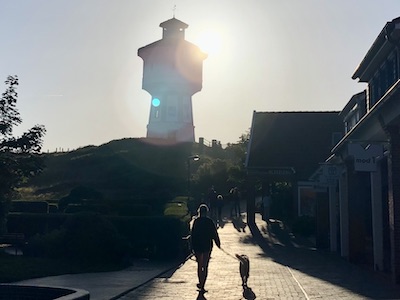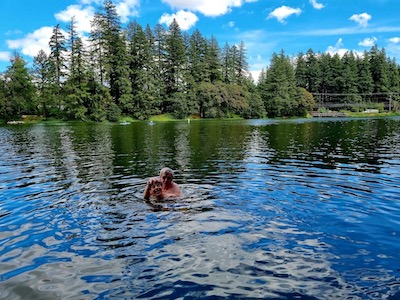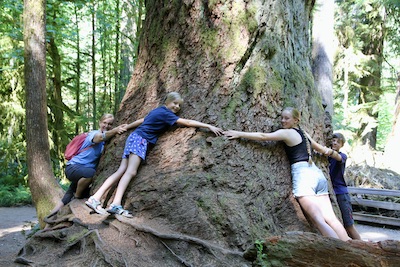 Summer was spent in the USA and Canada where we relished time with the greater family at Mueller Mania, as well as individual time spent with all US grandparents. 
We then took ourselves off to Vancouver Island, Canada. While we loved everything about it, Covid finally caught up with us so we spent a few days isolating in the forests and lakes while recovering.
Skye had a grand time with other dogs while we were away but we all missed her terribly and wont be going off without her often.
Besides travel the world also came to us – friends we met both in China and South Africa visited us and all grandparents came a few times, really giving us a chance to reconnect.
Two highlights were the family reunions – one in the USA and one in Germany. Remarkably different events but both with an undercurrent of love, fun and family connection. We all delighted in a renewed sense of being part of a greater community and connecting with our intergenerational family. 
Performances, Concerts, Recitals and Soccer
This year brought back concerts and performances. Yay! We did it all: mini-performances at the music school's open house (flute), concerts at the local Kinderfest & Christmas market (trombone in band), piano recitals (spring & winter), charity & 152 year (because Covid delayed the 150th) anniversary choir performances – it was a year of music.
It was also a year for stage productions (read this on how important I think theater is). All three children performed in small scale shows with their groups. The big deal though was a three week run (11 performances!) of an adaptation of "Some like it Hot" that J was part of. She was originally asked to join the dance group and ended up with a speaking part that opened the show. It was brilliant to see her develop from being shy to being an outright tease in that opening act.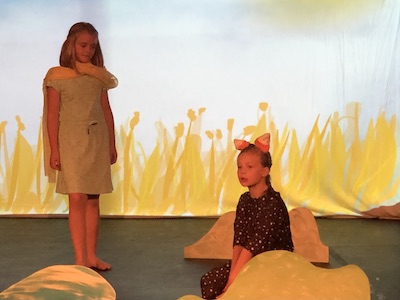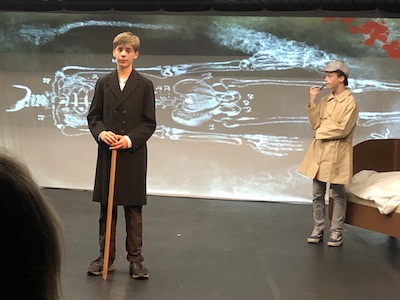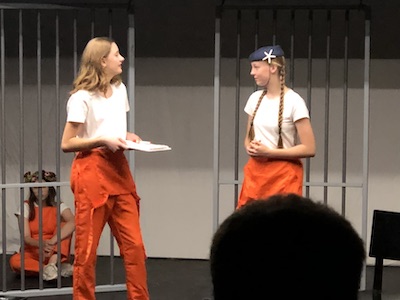 Football took a back seat for her during rehearsals and sadly during one game she did play within 30 min she shot a goal and then was knocked down. The resulting ankle injury has seen her off the pitch and in pain for going on 8 weeks. MRI scheduled for January and hoping we can get it healed asap. This is a huge part of who she is (cue: identity & belonging) and missing out is dragging her down.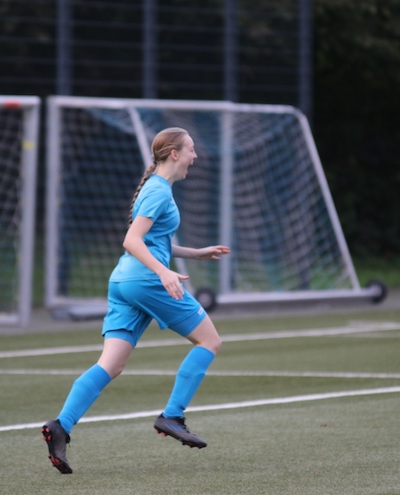 55km in a day. That was the goal. In November two friends and I joined the #MammutmarschBerlin and hiked 57km in 13 hours. When we signed up for this event it seemed like fun. I for one didn't really think about what it would mean.
There were lessons learned but what was really reinforced is the importance of community in any achievement. Of course I had to put in the training (days and days of it) but it wouldn't have been possible without all the people that supported me in so many ways – from helping out at home to virtually checking in. I wrote about my support network in this post on LinkedIn.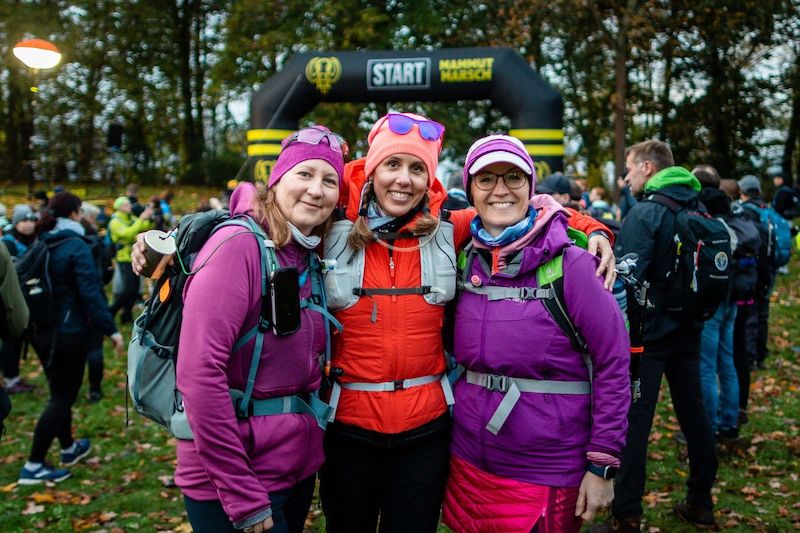 Steps we had started to take toward community building last year blossomed. 
Hubby has (re-)emerged as a tennis pro in the local club, building on muscle memory & skills honed for years during his childhood. The camaraderie during and after games is giving him a community and connection of his own.
Our street and neighbors have always been welcoming but this year we hosted a fun pizza party for all, took part in a Halloween street fest and organized a walk for charity. Lots of fun and opportunities to be a part of where we live.
After three years of repatriation and Covid restrictions all three kids finally managed to have birthday parties. This was a big deal and took some mom-guilt off my shoulders. They fully deserve to be celebrated by their friends.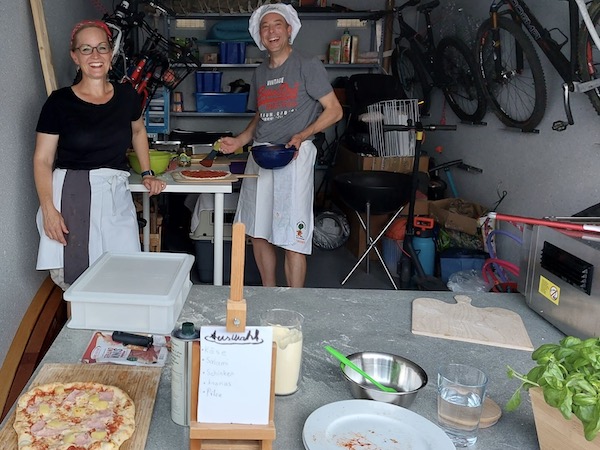 While business didn't develop quite as planned at the beginning of the year (does anything, ever?) upon reflection there was quite a bit going on (this is why I love writing this yearly blog!). While my word of the year "ease" was often top of my mind, in hindsight it didn't impact business decisions as much as I had thought it would. 
The year held a very pleasant surprise on the work front that is giving me more insights into the "expat assignment" industry and perhaps a bit of leverage for global moms and their families.
In 2022 I added 12 blog posts, including one guest post, and started a series on Resilient Kids, to be continued in 2023. I also recorded a few podcasts and wrote guest blogs – find links to all external content here.
The programs By Your Side and Family in Transit were added to my portfolio of services this year.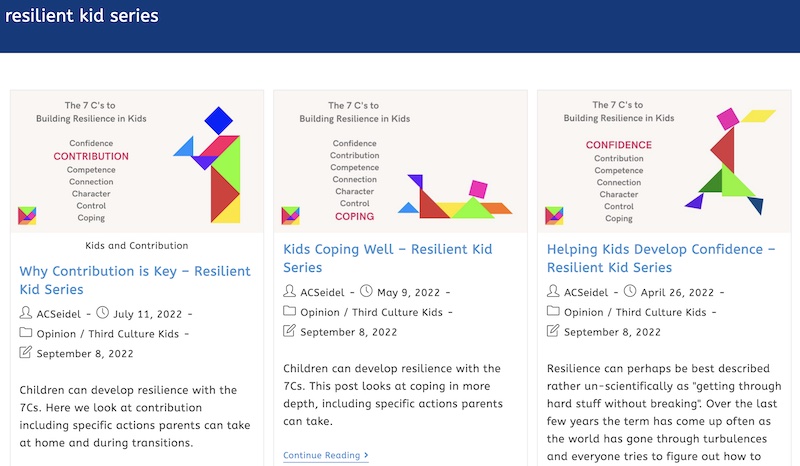 Conferences, Cooperations & Workshops
I participated in and cooperated with a number of organizations across the globe this year – some were repeat appearances, others set the groundwork for future cooperation:
ICH BIN EXPAT (USA) & Language and Mental Wellbeing (global) Conferences
Back to School event with Kaleidoscope (USA)
TCK workshops with Austrian Expat Support groups XIPAT & CINT
Panel discussion and workshops with German Women in Business group IWIBDUS
Workshops run this year were self-study Family Flight school, online weekend Family in Transit workshops and corporate training on resilience for parents and children. There were also a few #IamRemarkable workshops thrown in, in German and English.
In Q2 I also launched www.irresistibleworkshops.online to support intercultural trainers wanting to uplevel their (online) training and better support families in their work. This is an extension of my work and a great way to put my fresh online trainer qualifications to good use.
A testament to the power of social media and networking – a LinkedIn connection I had lots of friendly banter with in post comments turned into an opportunity to guest blog, followed by a coffee IRL this spring with a rapid fire exchange of ideas & thoughts on the industry and future developments and then: a job offer and an interview at 5am Pacific Time during our summer holidays. 
All of that has lead me to working part-time at crossculture academy as a Key Account Manager, designing intercultural training offers that move the needle and truly help companies and their employees develop better crosscultural communication and cooperation. Our primary business is preparing people to go abroad on expat assignments and you can be sure I'll be advocating strongly to include more partner & family care in our offers.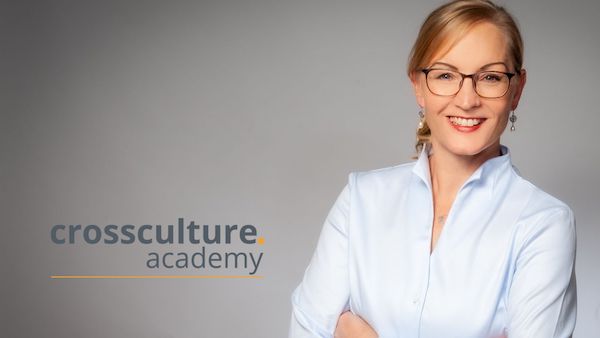 Followers, Contacts and Subscribers - Social Media Facts & Figures
I experienced double digit growth on the social media platforms I invest time in (Instagram and LinkedIn). My Facebook page is just used to repost from Instagram and only experienced small growth. Delightfully, "A little something" newsletter subscribers also grew by 35% with an above industry average opening rate.
Instagram post/reel popularity: post with image from Liz Fossilien was by far the most viewed and reshared post. But other posts with my content also got lots of views. I find it hilarious that the reel with the least content got 11k views and am particularily pleased that the "parents ask…" series was viewed over 4k times (find a summary of them here).
Growth: 
IG: 22% growth – 1036 (up from 852 in December 2021)
LinkedIn: 15% 710 connections (up from 616), 823 followers
Newsletter: 35% growth 169 to 228 active (& inactive (10)), with 26% opening rate.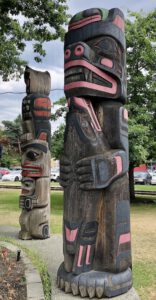 In the introduction I mentioned what I would include in a totem pole to summarize my 2022: a mammoth and a bear, a song bird, whales and butterflies.
The mammoth is obviously the effort and achievement of completing the mammutmarsch.
My bear is Smokey the Bear, symbolizing my grandfather who was a long time member of the US Forest Service. My favorite stuffed toy (that I still have!) was a Smokey the Bear and a gift from him. Bears also symbolize the strength of the tribe and there is no better metaphor for my grandpa than that.
The song bird represents the music and art our children created and the experiences they grew through this year.
Whales are family. The daily ups and downs and the greater community we are part of and got to experience much of this year. Plus, we saw lots of them in Canada.
Butterflies are networks and connections but also rebirth and change – both in personal and business areas.
We're going into our fourth year in Germany and don't expect any big changes or upheavals this year (although writing that feels like asking for trouble). We will celebrate the 80th birthdays of two grandparents and after the summer all three kids will be in the same school again (I love that). Our plans for the year include a trip to South Africa but nothing is set in stone yet.
The past year was busy. I achieved some of the things I set out to do (see the 2022 list, here) and others developed throughout the year. With a regular job to show up for I plan to approach 2023 with more focus in my work. Putting my energy into only one project at a time I hope to balance both parts of my work better. 
Some things I look forward to focussing on in Q1 are 
Streamline website 
Mama Market and CCK talks with Gravidamiga
Continue Resilient Kid blog series
Participate in launch of new and improved Adapt & Succeed program
Develop Resilient Kid program for parents (curious? ask me about it.)
But first and foremost: run
Word of the Year
workshops (for the third year!) because they are useful, popular and I still don't know my word for 2023. You still have time to sign up 🙂
I'm not planning much beyond Q1 at this point since the last few years have taught me that being flexible and adaptable to what comes is a good way for me to run my business.
I'm very curious to see what that will mean.