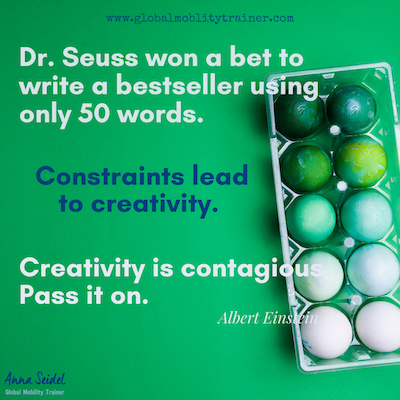 I was looking for (easy!) creative inspiration and came across this fact about Dr. Seuss and "Green Eggs & Ham". The lesson? Constraints (as we are experiencing now) can lead to creativity! We find ways to creatively use the resources we have. But it gets even better: Einstein believed creativity is contagious. This week's list has some simple ideas to help spark your creativity and maybe inspire others, while you're at it. Children's books are another good source of inspiration. Above, are our favourite, well travelled, Dr. Seuss picks, including Green Eggs & Ham, of course. What's your favourite children's book that's been around the world with you?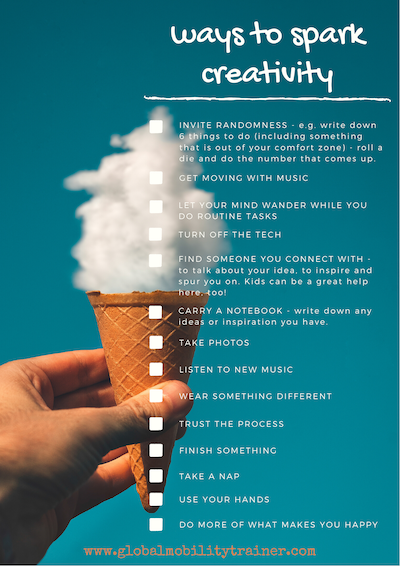 Are you moving soon? Returning "home" but worried its going to be hard after being away for years?
Join my free

and learn how to soften your landing.
sign up to receive news & updates from global mobility trainer​​
Why should you sign up for another newsletter?
This is my content promise to you:
– information on global transitions and how I can help you through them
– blog updates and webinar announcements
Sign up and download:
– helpful list of meal ideas for stressful times and
– recipes for delicious dips you can whip up for your next farewell potluck or housewarming.
Because sometimes, we need things to be a little easier.​
WordPress – Global Mobility Trainer