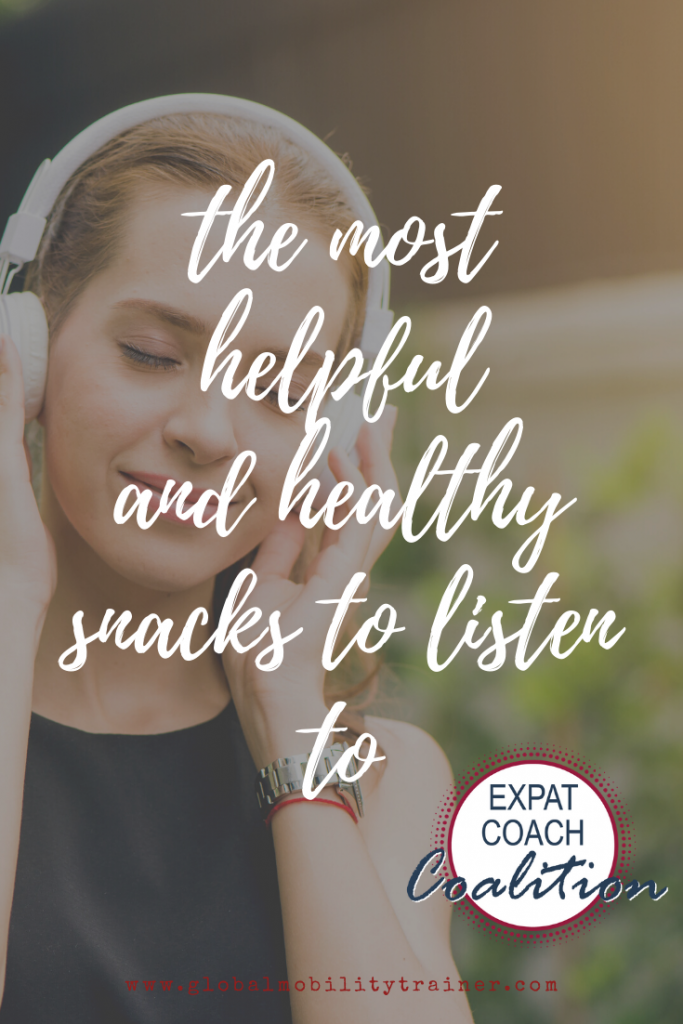 In Germany we call trail mix "Studentenfutter", meaning student fodder or brain food. An easy, quick, snack of nuts & dried fruit to tide you over and give you a boost of energy to keep going – on the trail, with your studies, or with other hard situations like dealing with COVID-19.
The Expat Coach Coalition declared April "Brain Food" month. Twice a week all month we provided 30 minute Learning Snacks for our global mobility community. Subjects ranged from how to talk to your kids and keeping everyone sane, making the most of your home space, looking at your career, self-care (anytime and during Menopause), online language learning, and making the most of the difficult time we find ourselves in.
Below is a list of the presentations with links to re-watch them all. You can also follow Global Mobility Trainer on Facebook to receive updates from me and the coalition.
You can find all of the videos in one place as well as more information about each of the Expat Coach Coalition members, by clicking here: Brain Food 
Here is a list of the Learning Snacks in order of appearance. Click on a title to go directly to the video.
If you're looking for a recipe for a food-based learning snack, try my
African Sundowner Fruits & Nuts
recipe. Full of bright, lemony flavour, practically guaranteed to lift your mood and take you on a virtual trip to sunny South Africa.