I meet so many cool moms! This series gives them a chance to share their stories – to inspire others and to sometimes give us all a chuckle. 
Parenting is not for cowards and parenting abroad can be next level. If you want to share your story, please get it touch with me. I'd love to feature you.
Aditi shines on Instagram, where we first connected, with a fresh, authentic presence.  This self-published, award-winning author, mother and adult Third Culture Kid brings a lifetime of experience living abroad to her books and her social media. Her honesty and authenticity stand out in my feed so I was delighted to get to know her story a little better through this interview. Thank you for your time and advice, Aditi.
How did you get to where you are today?
Tell us a little bit about yourself and your family.
I am an Indian, raised in Kuwait now raising kids in the USA. I came to USA after marriage, and have been in US, the longest in my life. Motherhood led me to my passion, ie writing and now I write books for parents and children, hoping to build more mindfulness around culture and self-empowerment using my own multicultural experiences.
I went from being a blogger to freelance writer to founding the RaisingWorldChildren.com platform and now I help other authors with their self-publishing needs via coaching or editing or more.
What was the best advice you ever got?
The world is full of products/books like what you can think of. Find out what is unique about you and stay authentic to it.
What element (of your culture) do you wish to pass on to your kids and how do you do it?
I love the many celebrations my culture allows us to have, each having meaning behind them. If nothing else, I want my children to be aware of the meanings behind the traditions so they can feel more empowered every day.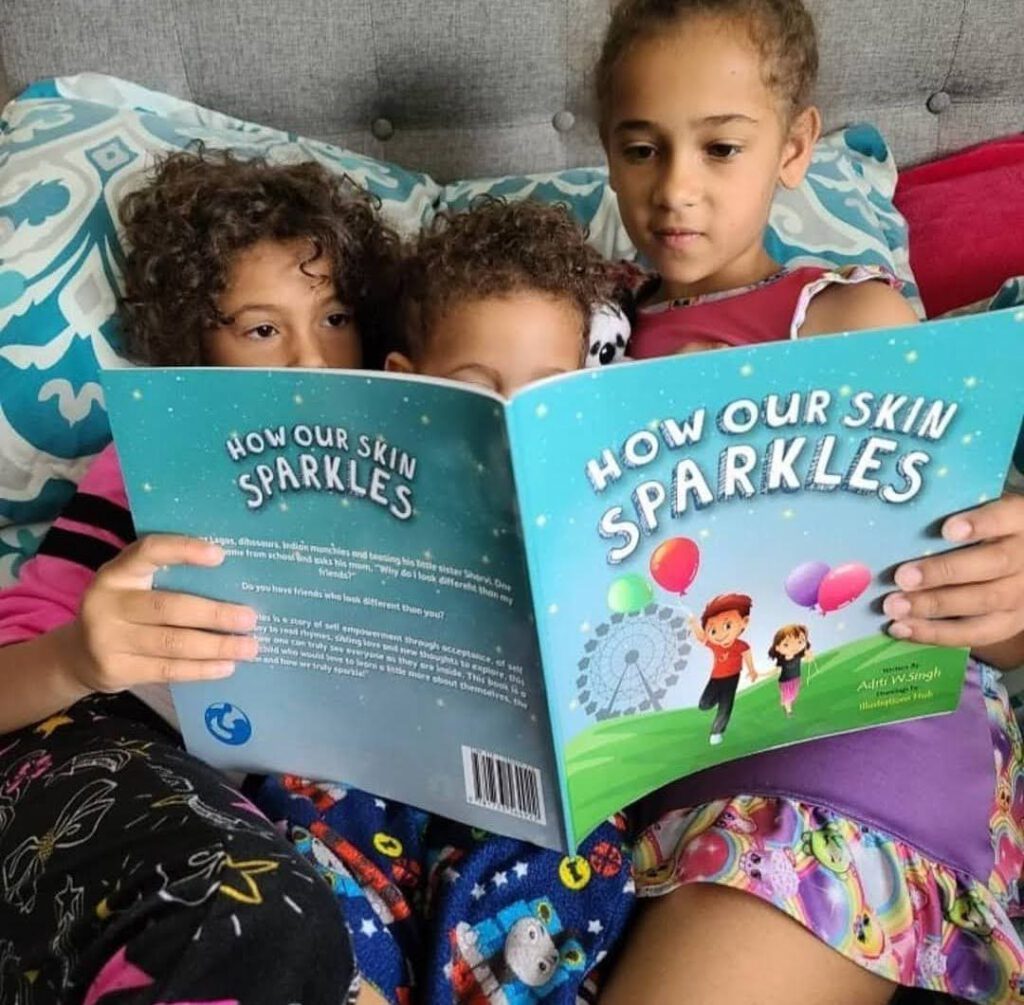 What's the one thing you are thrilled your child will have or be by growing up as TCK?
As a TCK myself, I know first-hand the beauty children like me experience. A world of traditions and celebrations is open to us. We are welcomed into many homes and get to partake in different celebrations, foods, traditions, lifestyles and get to explore who we are so much better than some others who may be exposed to only one kind of life their entire life.
What advice would you give?
Read all the parenting books, attend all the parenting summits, but do so mindful of the fact that your child is unique. Don't force what you know on them. Observe them and try to understand the best approach to teach them life values. Adapt your methods constantly. And specially if you are raising TCKs, understand that their world, language is much different than your own so different rules apply.
Do you have a favorite food or drink from your time abroad that has become a family staple?
We had German food on a road trip once, and that became a part of our life.
Share a traveling-with-kids moment - crazy, scary, heartwarming, got lost, best trip ever...
Our favourite trip by far has to be our cross-country trip across USA from Richmond, Va to Denver, Colorado and then to Chicago and back home. It was a wonderful trip which took us across 5 different cities and showed us the true American landscape. It was a beautiful experience in so many ways.
What was a big culture shock for you? How did you handle it?
Coming to USA first was a big culture shock. The food was too bland for my taste, and I couldn't wrap my head around why people ate such simply flavoured food. Today, I enjoy foods with milder flavours as much as I do spicy. The first 6 months, everything I ate at restaurants had me trashing it. Then I started being more mindful about the ingredients and what would work for me. It took time but I go the hang of it.
What does no one ask you about but you'd love to talk about?
Now's your chance:
Be mindful about the traditions and cultures you partake in. Don't just do it for clicks, views and likes. Understand the meaning of what you are experiencing and do not assume that just because you experienced a culture in one way, that is the ENTIRE culture. For eg. Indian food is not just Butter Chicken and Naan. And yoga is a mindful age-old practice, not something you can combine with wine. It's just disrespectful.