Find your sweet spot between passion
and responsibility
Parenting is nerve-wracking.
Learn lasting skills to face unknowns and manage stress with calm - or at least a little less anxiety.
Become both a grounded and an adaptable parent.
Grow more resilient in a community of peers.
Five weeks to learn, practise and build new skills to thrive in life
– for yourself and your children.
Sound like anyone you know?
She's holding it all together. Running her life, raising her kids. Is available for friends, family and her partner. 
She exercises, volunteers, shuttles kids, bakes cakes and well-balanced dinners, assists with homework and school projects and has a day job, too. She laughs and smiles a lot.
She doesn't sleep well. Eats chocolate when no one is watching. Feels anxious and worried about the state of the world, her children's future, the next move,  what others are thinking and life in general.
She sometimes just can't think clearly, doesn't recognize herself anymore and spends more time scrolling on her phone or binge watching TV than she knows is good for her.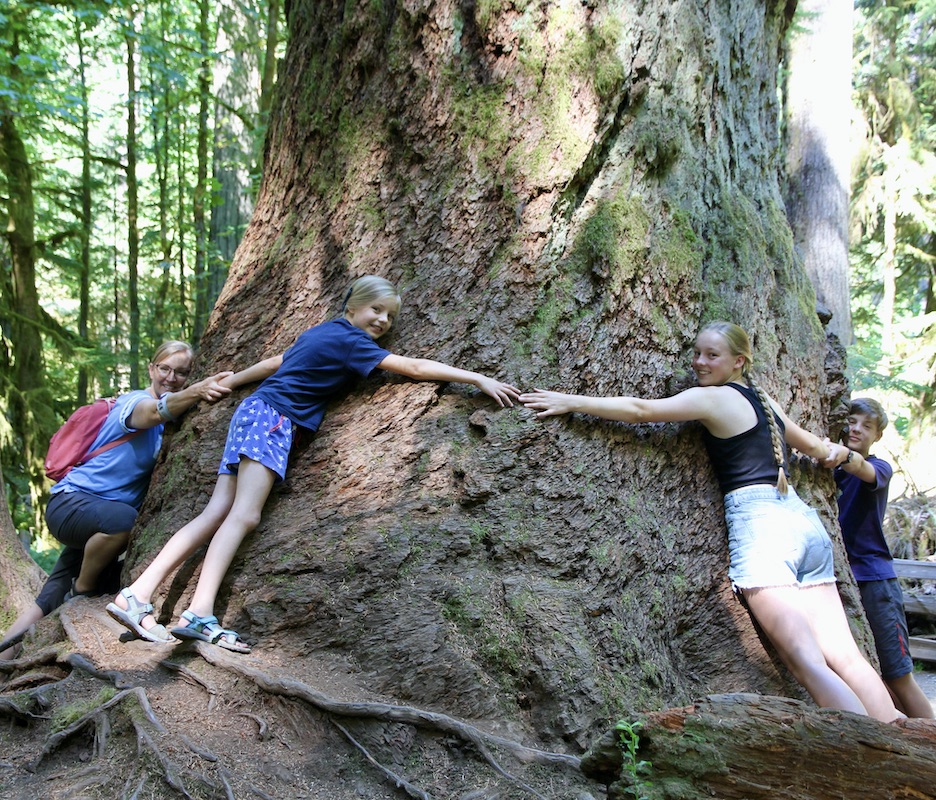 She desperately wants to be a good role model, to see her children grow into strong, happy adults and to stop feeling guilty about, well, everything. But she just can't break the cycle of "yes."
Mom of three, third-generation global nomad, cross-cultural partner, trainer, coach, cook, dog mama, and family manager.
I don't have the time or patience for drawn out morning rituals or "self-care" routines only serve to make other people money.
I do have time to care deeply about empowering women to find your way to follow your dreams and balance your passions, family, partnership, health and whatever else your heart desires.
Building resilience as a parent is part of this. Helping your children grow theirs is too, because it will allow them to be confident, independent people that don't rely on their parents to do things for them. They will be stronger, braver and able to handle life's curve-balls better (that's an Americanism).
Which means you can relax and spend more time on the things you choose.
I've assembled years of research, practise and resources to help you start building your resilience and power. Hope to see you there!

Building Resilience
as a Parent
A five week course.
Five weeks to find your sweet spot between passion and responsibility.
For yourself, for your children. 
Five weeks to start your transformation towards a stronger, more confident you. I will not promise a magical change but I will promise a shift in attitude, in outlook and in energy. 
Five weeks to gain insights into resilience, learn tools and techniques to deeply care for yourself and celebrate setting boundaries.
Five weeks to connect and share with others – because resilience is built in community.
Five weeks to start building your children's resilience with clear steps and guidance.
Anna has so much experience - her stories helped me see that I am not alone and that everyone has similar struggles.
Sofia
I really want to thank you for this opportunity and absolutely love what you are doing, great ideas I take much inspiration from and impressed how you keep it going strong and positive for the families you really care about.
June
Your workshop was extremely helpful, and the exercises really gave me some tools to get me thinking. 
Mary
We start on 5 April and finish with the last session on 3 May 2023. 
You can look forward to follow-up emails, bonus resources and check-ins through August.
Your investment in long-term resilience for your whole family:
This program is for you if you...
want to start making changes to improve your resilience.
want to support your children's resilience in the long term.
crave connection with others. 
want actionable, bite-sized tasks.  
don't expect a lifetime of habits to change in 5 weeks.
need direction and a little accountability.
Now isn't the time if you...
expect your life to change completely in five weeks.
feel like you don't have 10min a day to invest in yourself and your family.

are super stressed in other areas of you life right now (new baby, new job, new country, strained partnership, caring for sick parents, etc.). If this is you, a 

coaching

 or mentoring conversation might be more helpful right now.
If you feel torn between passion for your kids and life and the weight of responsibility parenting brings with it, this program is for you. I speak to each applicant in person to assemble a supportive and welcoming group for everyone. To apply for a spot in the upcoming cohort…
– Complete the form below
– Reply to my email 🙂 
Apply Now For a Spot in the April Cohort