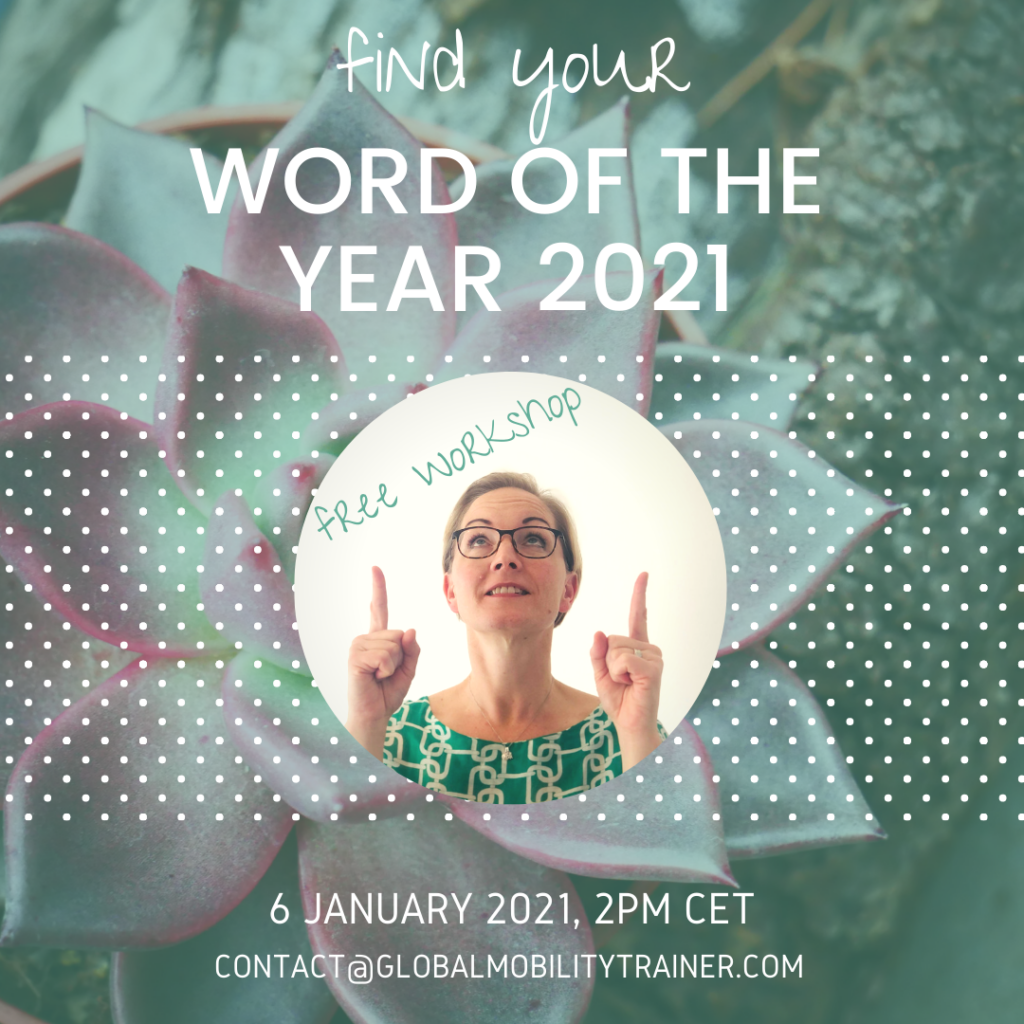 Let's spend an hour together to uncover your guiding word for 2021.
It's hovering there, just out of reach – let's grab it and kick off 2021 with an anchor word to lead you through the year and make every decision easier, whatever may come.
Sign up below to get the zoom link for this free workshop: 
6 January at 2:00PM CET (ie Berlin).
By signing up you agree to receive News & Updates from Global Mobility Trainer. You can unsubscribe at any time.