exclusive group coaching for fall 2020!
You are
 


ENTREPRENEUR wanting empowerment and networking 

or an 
EXPAT looking for support and connection
Make the rest of 2020 count by making big gains in your life. 
Focus on yourself and join one or both of these programs. You are worth it.
Are you still waiting to take steps to begin your business?
Have you started your business but feel stuck?
Want to take your current business in a new direction?
Join other expat women entrepreneurs like you as you:
get clearer on your business vision
define and take real action steps toward your goals
identify the most important resources to propel you as an expat entrepreneur
launch your dream – YES, LAUNCH IT!
You will also enhance your business skills, grow your network, gain valuable insights, benefit from accountability, and build your confidence!

Expat life rarely goes as planned and sometimes no one gets how hard it is. You think you're the only one struggling and aren't sure how to navigate through the challenges. 
Meet other women in the same situation and let's make a map so you can :
pilot through the foggy days of boredom and uncertainty
steer through German culture
rediscover the joy of old and new connections
find ways to grown and build resilience
uncover your "why" for coming and GET YOUR SENSE OF ADVENTURE BACK!
Sign up and learn to love your expat life (again).
Increase your knowledge 
Build new skills
Go further as an expat and as an entrepreneur
Get support from others on the same journey as you
Get clarity and focus by doing the work
Boost your confidence & resilience
You deserve to invest in yourself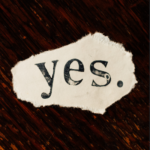 We are offering these programs at an introductory price in 2020.
Your investment includes:
Four 2-hour group coaching sessions over 8 weeks with qualified, experienced coaches
Assignments for deeper learning between sessions
Bonus resources

Diverse teaching and coaching methods – we will make online learning fun and interesting. 
The dates are chosen so you can complete both programs in parallel if you want.
Dream Launcher
September 22
October 6
October 20
November 10
Expert Expat
September 29
October 13
November 3
November 17
My expat entrepreneur story. I am the executive coach behind The Inner Advocate (executive coaching for lawyers). I started The Inner Advocate after ten years as a trailing spouse (also mother to two children) for many expat assignments (to the U.S., China, Canada, and Germany). I spent that entire decade living with the belief that, in all that moving and change, there was no way I could have a career again. Professional coaching showed me that I can have anything I want, I just have to reach for it. So now I have my own business and I coach and train professionals sitting all over the world through Zoom. I am living proof that an expat can be a successful entrepreneur. As your coach, I bring my personal experience and insight from my own challenging and inspiring journey. What else do I bring? I also bring real experience from the business world…
My professional background. I am a licensed Attorney-at-Law (Ohio, U.S.A.) and also an admitted but non-practicing Solicitor (England & Wales). I worked at major law firms (in the U.S.A. and Germany) on complex topics concerning the entire lifecycle of a business (ultimately, I specialized in investment management (private equity and funds)). I also have undergraduate degrees in accounting and finance; a master of professional accountancy (taxation specialty); a Juris Doctor (J.D.); and a Master of Laws in law and finance (LL.M.). 
An important final word. Do I know alot about business? Yes. Have I had a lot of successful experience in business? Also yes. I combine my business experience with my executive coaching training to support you and your dreams. Let's work together to make your dreams come true. 
How to connect with me:
www.theinneradvocate.com
Instagram @the_inner_advocate
LinkedIn (I love new connections!)
lora.mcinturf@outlook.com
My expat adventure: I started my global mobility adventure at the age of four when we moved to Germany from the USA. Three kids, four continents, five countries and many expat experiences later I'm now back in Germany and delighted to help you navigate your expat adventure. Whether you're new to expat life or have been around the world a few times but are feeling stuck in expat limbo, I will help you rediscover your sense of adventure, ignite curiosity about what lies ahead and move forward with purpose to help you love your expat life, wherever you are.
My professional qualifications include: Dipl.-Ing (Geodesy, TU Darmstadt), MBA (University of Strathclyde), Certified Trainer & Coach (DVCT), Licensed Practitioner of Adapt & Succeed (a coaching program developed specifically for expats by Sundae Bean, LLC).
In a nutshell, why I'm qualified to run this program: I grew up as a TCK, raised by a TCK parent. I've been a single expat, expat spouse without children and with kids. I've experienced repatriation twice and am raising three TCKs in a cross-cultural marriage. I get it. Plus, I've got the qualifications to back it all up. And I want to you to LOVE THE ADVENTURE!
Contact me:
www.globalmobilitytrainer.com
LinkedIn
Instagram: @global_mobility_trainer
contact@globalmobilitytrainer.com
Fill out the form to get more information. We will be in touch and are also happy to hop on a call to discuss any questions!
If you decide to join us, we will send you the full program overview and a contract to review. 
Deadline to sign the contract and pay in full is 20 September 2020. Don't miss out!