WELCOME
DEAR GLOBAL FAMILY
Thank you for your interest in my talk on Raising International Kids.
The workbook below is your guide to work through during and after our event. You can print it out for the workshop or just bring some blank pages of paper.
Click on the image to download and print the file for our talk: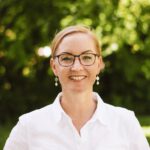 Welcome! I'm Anna and I'm so glad you're here. Please have a look around my site – I help moms confidently raise kids internationally while also remembering who they are – beyond being a mom. 
Check out my Blog. It's full of resources and information for parents and tips, advice and experience around expat life.
I offer individual coaching & mentoring for moms and family workshops for everyone – before, during or after your assignment. Find out more about ways to work with me.
If you like what you see, please sign up for a weekly "little something" to make your expat life a little easier. Short and sweet, each week includes links & tips for you and a joke for the kids.
WordPress – Global Mobility Trainer